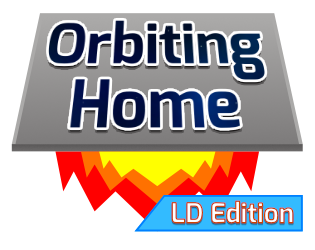 Orbiting Home LD Edition
A downloadable game for Windows, macOS, and Linux
You and your crew are lost in space and your fusion reactor has broken down. With the remaining power and resources, you need to reach your home planet.
Navigate through multiple planetary systems, harvest planet resources by orbiting them, battle with enemy ships, upgrade your ships and manage your systems.
Just try not to die of hunger, thirst, flying into a star...

Made for Ludum Dare 39: https://ldjam.com/events/ludum-dare/39/orbiting-home
Download